I've had this survey sitting around in my drafts box, I just now got around to posting it. Enjoy!
1) What are you reading right now?

2) Longest book you've ever read:
Good question... I have no idea, maybe Lucifer's Hammer
3) Strangest title of a book that you've read:
4) Stupidest ending of a book you've read:

5) Which literary character have you related to the most?
6) Do you prefer fiction or nonfiction?
Fiction, although historical fiction is pretty cool!
7) Did you have a series of children's/young adult books that you once enjoyed?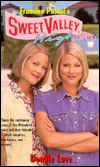 8) Can you enjoy reading the source book after seeing the screen adaptation?

YES! I tend to go in search of them!
9) Have you ever read a novelization of a movie or TV show?

I'm sure I have... don't remember which one
10) Book that "turned you on" the most, erotically speaking:

11) Is there a real-life person that you've read more than one book about?
...... can't think of any
12) Book that everyone's read but you:
???????
13) Favorite "classic" writer/novelist:
14) Favorite contemporary novelist (let's say 1950's on):
JK Rowling, Orson Scott Card, Jean Auel, Gregory Maguire, Jodi Picoult, Jane Green, Christopher Moore.... the list continues!
15) Favorite short story writer:
see above...
16) Favorite columnist/journalistic writer:
Orson Scott Card
and Dave Berry

17) Favorite poet:

18) Favorite guilty pleasure book or series:
19) Favorite book written by a famous actor or musician: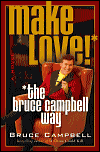 20) Author whose work you once enjoyed but no longer do:
Got tired of the many many many silly and downright stupid puns, love Anthony's other work though
21) Favorite comics/graphic fiction author:
Ctrl+Alt+Del
, Gary Larson, Garfield

22) Books you were forced to read in school:
23) Which of them you actually liked:
Most of them except some of the hard core mysteries, Tale of Two Cities, books about war...
24) Which of them you were shown a film adaptation afterwards: