Jan 2008
Enjoying the crappy gift stylings at Melissa's
Feb 2008
Happy V'Day!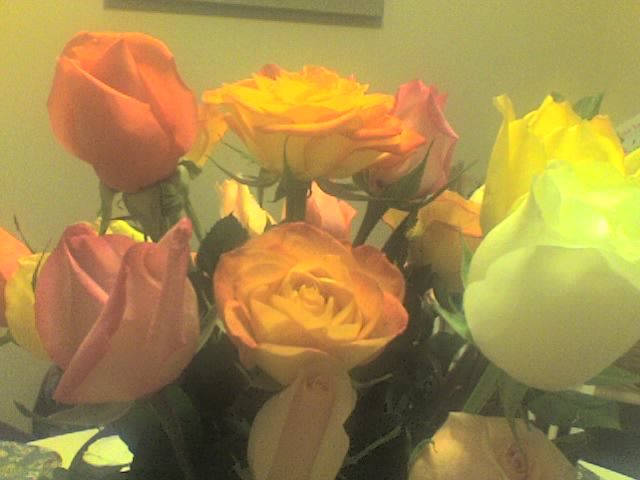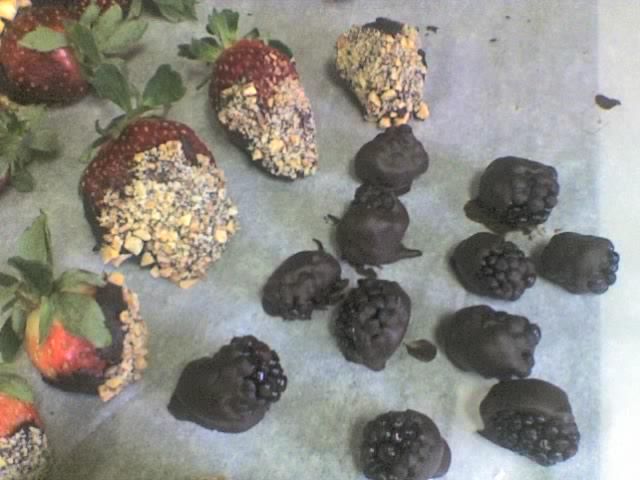 Celebrate my 29th birthday!
Mar 2008
Start the C25K Training plan
Learn to love doing handstands!
Watch John and Chrissie tie the knot!
Apr 2008
Continue with the C25K running plan, learn that there is more to running than just the physical part. The emotional/mental part is just as important!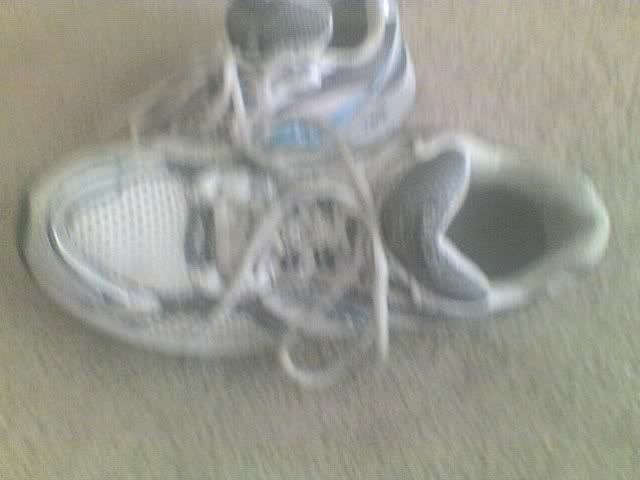 May 2008
Run/walk 24 miles, avg pace: 16.12 min/mi, fastest pace: 15.07 min/mi
Loose what little wisdom I have.... have my wisdom teeth removed.
Jun 2008
Run/walk 49 miles, avg pace: 16.32 min/mi, fastest pace: 13.06 min/mi
Run the Susan G. Komen Race for the Cure!
Celebrate Chris' birthday!
My niece is born (lots of sisterly drama ensues)
Farewelll lunch for a coworker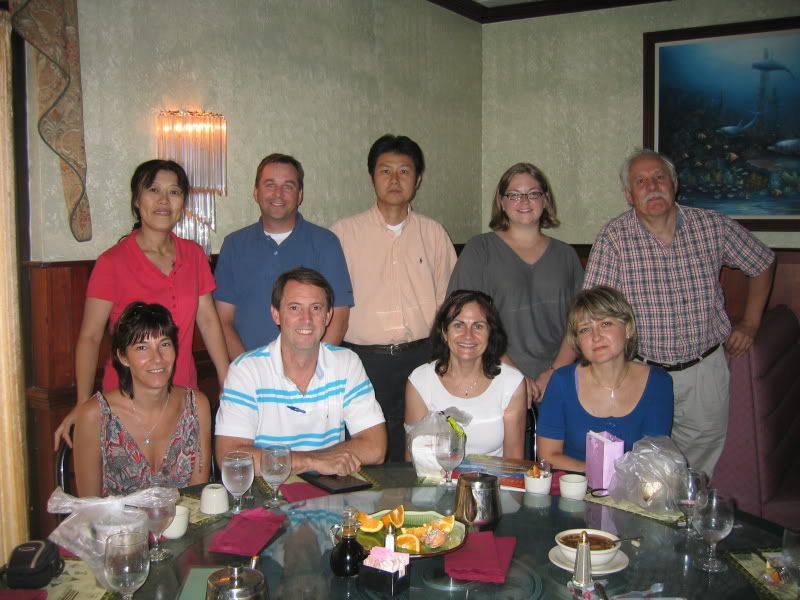 Jul 2008
Run/walk 58 miles, avg pace: 17.47 min/mi, fastest pace: 14.41 min/mi
Enjoy a week in DE visiting Chris' mom and step-dad. I even manage to make my scheduled runs in while on vacation!
Aug 2008
Run/walk 40 miles, avg pace: 16.39 min/mi, fastest pace: 14.10 min/mi
Did a weeee bit of hiking with good friends
Sep 2008
Run/walk 41 miles, avg pace: 16.29 min/mi, fastest pace: 13.55 min/mi
Watch Chris' cousin tie the knot!
Go running in my neighborhood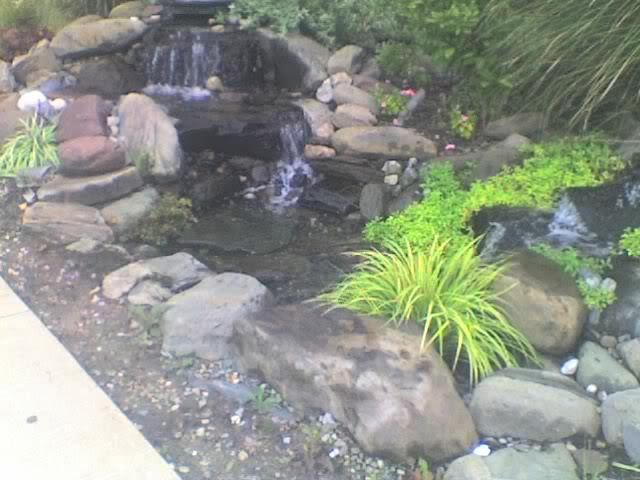 Oct 2008
Run/walk 42 miles, avg pace: 16.12 min/mi, fastest pace: 13.54 min/mi
I get the joy and rapture of having a failed root canal repaired- if you have the choice between redoing the root canal and an Apicoectomy.... CHOOSE the root canal- avoid the apicoectomy!!! And whatever you do, DO NOT go home immediately after having it done and search youtube for videos of the procedure!
Watch Jade and Mike tie the knot!
Enjoying the weather with my spoiled brat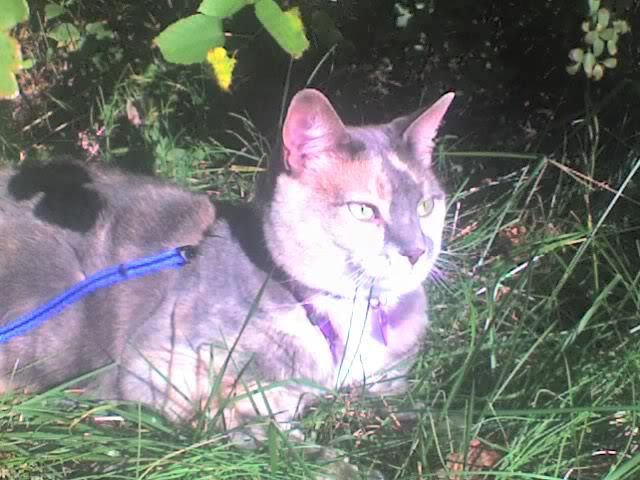 Happy Halloween! Chris and I work our fingers to the bone making his costume.
Nov 2008
Run/walk 25 miles, avg pace: 15.32 min/mi, fastest pace: 12.48 min/mi
my niece is released from the hospital, so of course that means even more sisterly drama...
I finally got out to exercise my right to vote for the first time
Getting excited about gas prices falling again...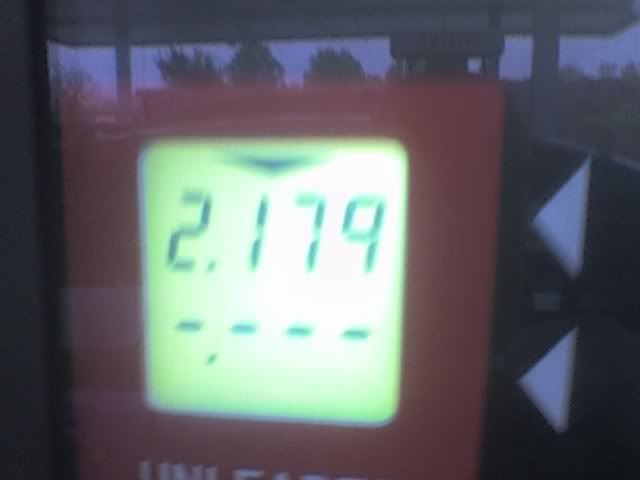 Happy 8th Anniversary!
Cheers! Happy Thanksgiving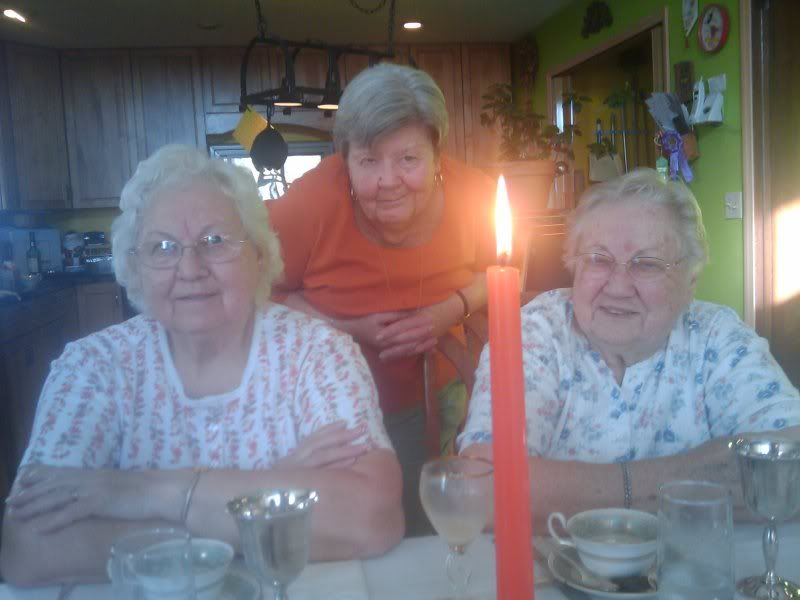 Dec 2008
Run/walk 25 miles, avg pace: 13.01 min/mi, fastest pace: 11.19 min/mi
Celebrate Christmas differently this year, with my parents spending Christmas Eve and Christmas Day at my apartment. I made them a delicious pork roast stuffed with garlic, cranberries and apricots. On the 26th, Chris and I treated our parents to take-out PF Changs at our place.
Visiting with my 6 month old niece and even more sisterly drama...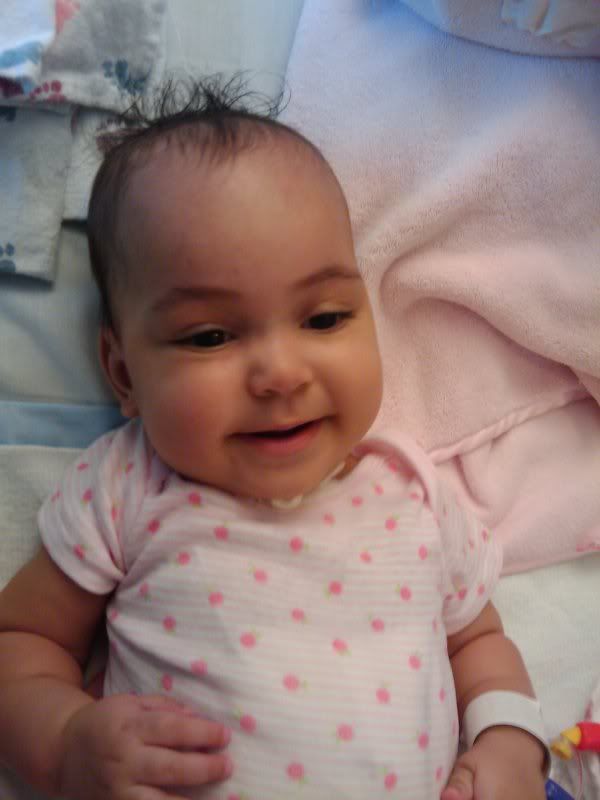 and getting TJ shitty for New Years!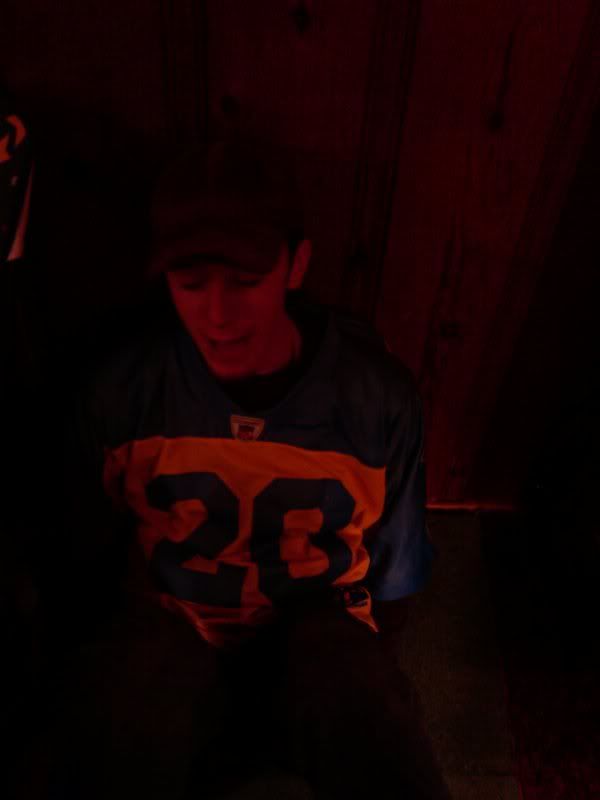 Running Summary....
Total miles run (and some walking) from May 2008-Dec 2008: 305, approximately 83 hours
Inches lost in 2008: 13.75 (~10 lbs)(Total inches lost since 2006: 38.5)
You can easily see the change in distances when my running went inside- the treadmill just isn't as much fun as running outside! and also less extra walking after running! I can't wait till the sun cooperates and is out when long enough when I get home from work to run and walk properly! Also the numbers from May to the beginning of Nov are pretty accurate as they come from my Garmin, the rest of Nov and Dec are just jotted down from treadmill runs. (and thanks to
SportTracks
for the easy to analyze and tracking software for my runs!)
The above mileage doesn't even include the miles I clocked at the beginning of '08 before I started the C25K. I started the C25K on Mar 25, 2008 and ran my 5K race on Jun 7, 2008. I have to say that this is my most important accomplishment of the year. I have discovered a new found love in running that I thought that I'd never have. I even began this year with running 5k on my own (too bad it was on a treadmill and not outside). I am baffled and amazed at how wonderful running can be, I'm almost sad that its taken me this long to discover it!